KSE CNCs
KSE controls are made to adapt and customers will
always find the proper size for their applications.
KSE controls have found their way in the most
diverse fields of use, from basic metal turning and
milling, to dedicated HVAC machines, to paper and
plastic processing plants.
KSE controls are suitable for retrofit as well as for
OEM equipment and always give a competitive
edge wherever they are installed.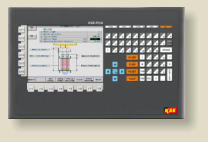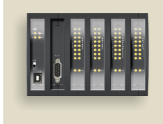 What all ISO KSE Controls have in common...
Find here all the common features of KSE ISO CNCs. No matter the size, KSE
controls always offer the same level of comfort and confidence.
Local and global link.
Data,
programs
and
configurations
are
easily
transferred
and
updated
using
the
USB
and
Ethernet
interfaces.
USB
can
be
both
master
and
slave
for
PC-CNC
and
CNC-USB
stick
data
transfer.
The
ethernet
connection
is
used
for
local
connection
and
word-wide
remote
assistance
File manager per applicazioni e dati.
The KSE controls can manage many different applications, and for
each application different configuration and data can be used.
Retrieving and launching an application and loading the proper data is
just a matter of seconds with the windows-like file manager.
Soft PLC for maximum performance.
With
its
soft
PLC,
KSE
provides
more
functionalities
without
additional
costs. A free SDK for the PLC AWL language is available.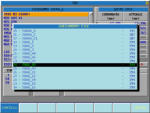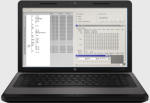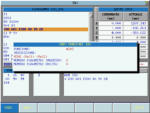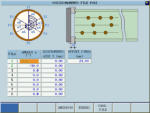 Standard ISO programming for immediate usability.
When CNC are inserted in a working environment, re-usability is a
must. The KSE-CNCs run ISO programs as well as custom
applications. In the programming environment, operators will find all
the common ISO code and functions.
Ready-to-use applications.
Applications for the most diverse fields of operations are there to
be used. KSE offers its vast know-how and experience to expedite the
development process. On request, KSE hard-codes the application
using proprietary solutions.
Up to 16 axes/spindles.
With its exuberant resources, KSE controllers can control up to 16
axes/spindles with all the sophisticated interpolation functions needed
in top-class products.